Yamaha ATV Battery Charger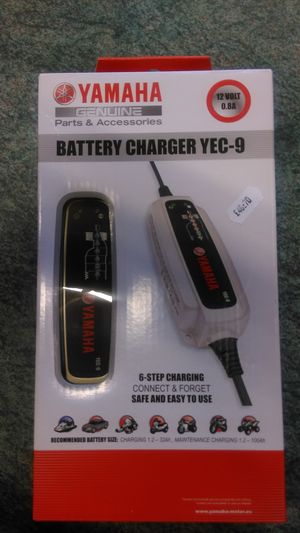 Enquire about our Yamaha ATV Batte…
The Yamaha Battery charger is the perfect way to keep your battery in good order.Endorsed by Yamaha
The Battery Charger is designed to charge and maintain, no matter what the weather, temperature or situation.
The charger is certified for use between -20 C and +50 C. It has a patented method for reconditioning sulphated batteries.
The charger analyses the state of the battery and then, if possible, recovers the battery and its power.
The charger is spark free, protected from re-verse polarity connections and short-circuit proof
Buy online using Paypal
Pay with your credit card at Paypal
Did you know that you don't need a Paypal account to pay using Paypal?
You can use your credit or debit card to pay.

Back to Accessories