Spring for Bed on MFG and MFP Flail Mowers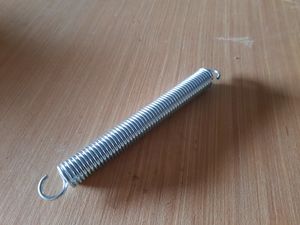 Enquire about our Spring for Bed o…
A tension spring for the bed on MFG and MFP range Flail Mowers ( Note there are two per mower and also note that there is a difference depending if your mower has wheels alongside or behind. See options below.
Buy online using Paypal
MFG120-1029 Spring for MFG and MFP Range with wheels alongside.

MFG102-17 Spring for bed for MFG range with wheels behind.
Pay with your credit card at Paypal
Did you know that you don't need a Paypal account to pay using Paypal?
You can use your credit or debit card to pay.

Back to Logic Parts