Sprayer Tank Mounting Clamps and T Bolts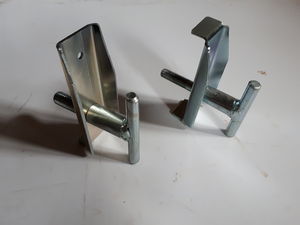 Enquire about our Sprayer Tank Mou…
Logic Sprayers are clamped to the rear rack of the quad using a T Bolt and Clamp arrangement.
See below options for both 60ltr and 135ltr tanks.
Buy online using Paypal
OBS620-02 T bolt (12mm) for all 60 Ltr tanks

OBS620-03A Clamp for all 60 ltr tanks

OBS125-02A T Bolt(16mm) for all 135 Ltr tanks

OBS135-21A Clamp for all 135 Ltr tanks
Pay with your credit card at Paypal
Did you know that you don't need a Paypal account to pay using Paypal?
You can use your credit or debit card to pay.

Back to Logic Parts