Neil Martin is Rider of the Year
09 Dec 2013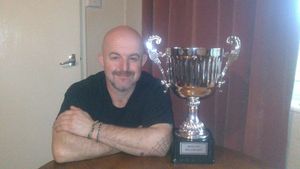 Many congratulations to Neil Martin who has just been crowned ATV Rider of the year for not only his results but for the whole way in which he approaches the sport.
Judges take into consideration his conduct whilst on the course and the proffessionalism that he shows.
Neil drives a Yamaha YFM700 Grizzly.He lives in Little Witley in Worcestershire
WELL DONE NEIL...WELL DESERVED !!!
Back to News