Logic Sprayer Filter Assembly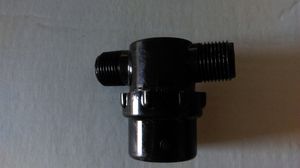 Enquire about our Logic Sprayer Fi…
Logic Sprayer Filter Assemby. Includes the main housing and the mesh filter and O ring.
Buy online using Paypal
OBS640S-01 Filter Assembly
Pay with your credit card at Paypal
Did you know that you don't need a Paypal account to pay using Paypal?
You can use your credit or debit card to pay.

Back to Logic Parts