Handlebar Muffs, Oxford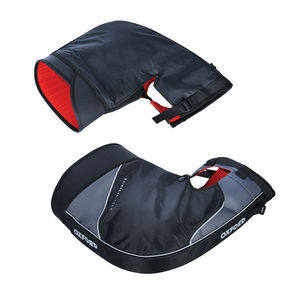 Enquire about our Handlebar Muffs,…
Warm, waterproof and windproof for total hand protection
Special 3D design for efficient and non-snag operation of control levers
Pre-formed opening for easy access
1500 Denier polyester fabric for durability
Universal design that fits Most ATVs
Cut out on both sides to accommodate brake reservoir.
Colour Black.
Buy online using Paypal
ATV119. Handlebar Muffs by Oxford
Pay with your credit card at Paypal
Did you know that you don't need a Paypal account to pay using Paypal?
You can use your credit or debit card to pay.

Back to Accessories