Exhaust and manifold kit for MFG series Flail mowers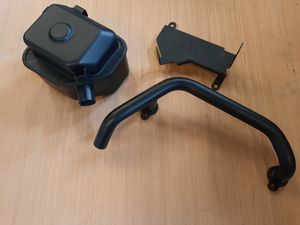 Enquire about our Exhaust and mani…
An exhaust muffler, manifold pipe and bracket to fit most Logic MFG Flail Mowers with V twin Briggs engines.
Buy online using Paypal
EBH121EM Muffler and Manifold Kit. Briggs V twin engine on MFG Flails
Pay with your credit card at Paypal
Did you know that you don't need a Paypal account to pay using Paypal?
You can use your credit or debit card to pay.

Back to Logic Parts