Dog Mat for rear rack of ATV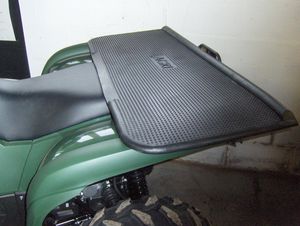 Enquire about our Dog Mat for rear…
Keep your dog safe and comfortable with a heavy duty mat for the rear of your ATV.
Trims to exact size of rack if required.
Original size 525mm x 1220mm.
Saves your dog trapping their leg in the bike rack.
Buy online using Paypal
Pay with your credit card at Paypal
Did you know that you don't need a Paypal account to pay using Paypal?
You can use your credit or debit card to pay.

Back to Accessories