Braided Hose for Logic sprayers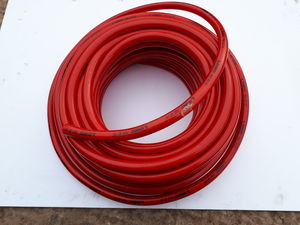 Enquire about our Braided Hose for…
We can sell you Braided hose for either the handlance (3/8"id) or the boom feeds (1/2"id) on Logic Sprayers by the metre. This is sold by the metre. 1 unit ordered will get you 1m in length.
Buy online using Paypal
1m of 1/2(ID)Braided Hose MT004 for Booms

VLD2511 Hose Clip for both hose sizes

1m of 3/8(ID)Braided Hose MT005 for hand lances
Pay with your credit card at Paypal
Did you know that you don't need a Paypal account to pay using Paypal?
You can use your credit or debit card to pay.

Back to Logic Parts