Air Filter for Logic TRM150,1.5m Rotary mower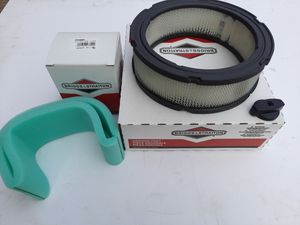 Enquire about our Air Filter for L…
A replacement genuine Briggs Air filter and Pre-filter to suit all Logic TRM150 ,1.5m Rotary toppers with Briggs 16HP Twin Engines.
Buy online using Paypal
NS810493 Main Air Filter, TRM150

NS094272 Pre-Filter(foam), TRM150
Pay with your credit card at Paypal
Did you know that you don't need a Paypal account to pay using Paypal?
You can use your credit or debit card to pay.

Back to Logic Parts